"Mary Jean Bates"

July 10, 1931 – February 2, 2006
This memorial website

was created in the

memory of

our loved one,

Mary Bates

who was born in

Homer, Nebraska

on July 10, 1931

and passed away

on February 02, 2006

at the age of 74

in Omaha, Nebraska.

We will remember her forever.


"Mary's Birth Verse"
Psalm 7:10 NIV

My shield is God Most High,
who saves the upright in heart.
I only wanted you

They say memories are golden
well maybe that is true
I never wanted memories
I only wanted you.

A million times I needed you
A million times I cried
if love alone could have saved you
you would have never died.

In life I loved you dearly
In death I love you still
In my heart you hold a place
no one could ever fill.

If tears could build a stairway
and heartache make a lane
I'd walk the path to heaven
and bring you back again.

Our family chain is broken
and nothing seems the same
But as God calls us one by one
the chain will link again.

Love,
Robin
Angel's Watch

With every breeze that caresses your hair;

With every sun-ray, that shows I care;

With every memory, that takes you there;

To all the years, that we have shared;

Remember children, I'll be there.

As Angel's watch you each day;

I am among them, in work and play.

With every breath that you breath,

I'm your Angel, you will see.

Every time you are alone;

Every time you want to phone;

Every time you remember me;

I'll be there, you will see.

For now dear ones, for awhile;

Please be strong, and remember to smile.

Love,

Mom
Angels

When Angels sense you need them,
And Angels always do
They come, unseen, from everywhere
To help and comfort you.

They hover close beside you
'Till all your cares are gone,
'Till they can see you're ready
Once again to carry on.

Then some of them may fly away
And take their gentle touch
To other hearts that need the love
Of Angels very much.

But one, at least, stays with you
As your constant friend and guide,
For Guardian Angels never leave,
They're always at your side.


The mention of my mother's name

May bring tears to my eyes

But it never fails to bring

Music to my ears.

If you are really my friend,

Let me hear the beautiful music of her
name.

It soothes my broken heart

And sings to my soul."

Grandma

is

watching over

her children

and

grandchildren.




My Angel

As I look into the Heavens
Piercing through a cloud
Sometimes I think I see you
Laughing There out loud

I know it's just a dream
But it helps to get me through
Nothing seems the same
Since I said goodbye to you

I know that you are happy
And watching over me
From the pain and the sadness
You have been set free

In my heart I have an album
Especially of you
With pictures and memories
And times shared by two.

You've always been my angel
Now you have your wings
Walking through the heavens
Where the choir of Angels sing

As I walk along the road
That life brings each day
I know that you are with me
In each and every way

With all that you have taught me
Stored within my heart
You're so in my memories
We'll never be apart

You've always been my angel
Now you have your wings
Walking through the heavens
Where the choir of Angels sing.




MOTHER

Tender smiles and warm embraces,
Soothing words for tear-stained faces.
Gentle hands to guide the way,
Through the trials of every day.
Always there to show and share,
The years have passed in loving care.
Sun-filled days of work and play,
Dream-filled nights all tucked away.
And though I walked up childhood's hill
Mother's love surrounds me still.
"God Sends His Angels "

When life's trials come near
God sends his angels down
They'll wipe away each tear
and make smiles out of frowns

He will not forsake you
Nor will He ever leave
His Word will guide you through
If on him you believe

Lean on his loving arms
Trust in his son alone
He'll keep you from all harm
Until life's setting sun

God will return your joy
and give you cause to shout
Your faith you must employ
to remove every doubt

God sends his angels down
To love and care for you
Yes, He will send them down
He'll send them just for you.


Thank you, dear God, for today,

It's been great in every way.

I don't know what's tomorrow's store

But knowing you're in charge makes my heart soar.

I know you love me and you'll provide--

From life I don't ever need to hide.

What's best for time and eternity

Is the very thing you'll bring to me.

You saved my soul, you set me free—

You heard and answered this sinner's plea.

Serving you is always the best way,

Thank you, dear God, for today.
My Special Friend

It takes many special qualities
To make a friend like you,
A lot of care and kindness
And understanding, too...

It takes a special kind of love
That seems to know no end
And the thoughtfulness and patience
Of a true and trusted friend...

It takes many special qualities
To make a friend like you,
And that's why you
Are loved and missed so much
Today and all year through.
Your birthstone is Ruby

The Mystical properties of Ruby

Ruby is said to open one's heart to love.
Some lists consider these stones to be your birthstone. (Birthstone lists come from Jewelers, Tibet, Ayurvedic Indian medicine, and other sources)

Carnelian
The name Mary Bates means:
There are 9 letters in your name.
Those 9 letters total to 32
There are 3 vowels and 6 consonants in your name.

What your first name means:Hebrew Female Wished-for child; rebellion; bitter. Famous Bearers: the Virgin Mary; Mary Magdalene; Mary, Queen of Scots (1542-87).
English Female Bitter. Variant of Miriam. The biblical mother of Christ. Names like Dolores and Mercedes have been created to express aspects of Mary's life and worship.
Biblical Female Rebellion
Your number is: 5

The characteristics of #5 are: Expansiveness, visionary, adventure, the constructive use of freedom.

The expression or destiny for #5:
The number 5 Expression endows with the wonderful characteristic of multi-talents and versatility. You can do so many things well. The tone of the number 5 is constructive freedom, and in your drive to attain this freedom, you will likely be the master of adaptability and change. You are good at presenting ideas and knowing how to approach people to get what you want. Naturally, this gives you an edge in any sort of selling game and spells easy success when it comes to working with people in most jobs. Your popularity may lead you toward some form of entertainment or amusement. Whatever you do, you are clever, analytical, and a very quick thinker.

If there is too much of the 5 energy in your makeup, you may express some the negative attitudes of the number. Your restless and impatient attitude may keep you from staying with any project for too long. Sometimes you can be rather erratic and scatter yourself and your energies. You have a hard time keeping regular office hours and maintaining any sort of a routine. You tend to react strongly if you sense that your freedom of speech or action is being impaired or restricted in any way. As clever as you are, you may have a tendency to make the same mistakes over and over again because much of your response is glib reaction rather that thoughtful application. You are in a continuous state of flux brought by constantly changing interests.
My other Memory-Of Sites are:

http://josephdesrochers.memory-of.com/About.aspx
http://colt-penny.memory-of.com/about.aspx
http://toby-meister.memory-of.com/about.aspx
http://madison-foell.memory-of.com/About.aspx
http://mary-bates.memory-of.com/about.aspx
http://mariah-scott.memory-of.com/about.aspx

God Bless each of you.

Johnette Moninger
Grandma's Hugs Are Made of Love!

Everything my grandma did
was something special made with love.
She took time to add the extra touch
That says, "I love you very much!"
She fixed hurts with a kiss and smile
And told good stores Grandma-style.
It was warm and cozy on her lap
For secret-telling or a nap.
And When I say my prayers at night,
I ask God to bless and hold her tight.
'Cause when it comes to giving hugs,
My Grandma's arms were filled with love!


A Salute To Mothers

Mothers come in all sizes and descriptions it's true,
But please know we're thankful for each one of you.
Some have many children, some have only one,
But each mother gave life to a daughter or son.

You may feel neglected and you may be, it's true,
But at least for today we want to thank you.
You not only gave birth but you guided and led,
And you saw that your children were clothed and were fed.

You taught us each night to kneel down and pray,
And things that you told us we remember today.
You may not always be "with it" or dressed all in style,
But my you are lovely when at us you smile.

Some of you mothers are grandmothers too,
So your days for teaching children are certainly not through.
Grandchildren love grandmothers and need them you see,
To love them and teach them and their friend to be.

Thank God you're a mother and enjoy today,
And know that we mean all the good things we say.
We love you and need you every day of the year,
And we're glad to express it when Mother's Day is here.

We tell God we're thankful for each one of you,
But so often we're neglectful and forget to tell you.
So as children or grandchildren or as husbands too,
We say and we mean, "Mother We Need You"
Need some neat graphics?

Please visit the following
sites for some great graphics.

http://jsmagic.net/
The Art Of Danny Hahlbohm
http://hometown.aol.com/pentrex/gallery.htm
http://www.bigoo.ws/
desktoppublishing.com/.../ clip-easter.html
www.webweaver.nu/ clipart/easter.shtml
http://marneysplace.tripod.com/index.html
www.mamarocks.com/ gift_of_angels.htm
http://janimations.net/index.html
http://www.angeleyes2.com/cal.htm
http://www.snowcrest.net/ctc/jewles_home.html#Heavenly
http://www.willowgreen.com/homepage.htm
http://home.att.net/~scorh/
www.xenus.com/ postcard/easter.htm
http://members.tripod.com/~annie43/index.html
http://s51.photobucket.com/albums/f383/Naomi74/?
http://s40.photobucket.com/albums/e218/vallane/?
http://blinkies.clgstationery.com/
http://home.bellsouth.net/p/s/community.dll?ep=16&groupid=302485&ck=
http://www.hayeskent.com/angelreminders/
http://www.angelfamilies.cityslide.com/page/page/2659723.htm
http://www.angeleyes2.com/
http://www.uselessgraphics.com/
http://www.bigoo.ws/
http://www.paulsadowski.com/birthday.asp
http://www.myhtmlhelp.com/
http://blinkyou.com/
http://www.danggoodjokes.com/
http://www.eakles.com/index.html
http://www.emusing.com/
http://www.piczo.com/staciesgiveaways?g=13906896&cr=1
To every thing there is a season, and

a time to every purpose under heaven:

A time to be born, and a time to die; a time to

plant, and a time to pluck up that which is

planted;

A time to kill and a time to heal; a time to break

down, and a time to build up;

A time to weep, and a time to laugh; a time to

mourn, and a time to dance;

A tome to cast away stones, and a time to gather

stones together; a time to embrace, and a time to

refrain from embracing;

A time to get, and a time to lose; a time to keep,

and a time to cast away'

A time to rend, and a time to sew; a time to keep

silence, and a time to speck;

A time to love, and a time to hate; a time of war,

and a time of peace.

Ecclesiastes 3:1-8
A Keeper

Their marriage was good, their dreams focused. Their best friends lived barely a wave away. I can see them now, Dad in trousers, work shirt and a hat; and Mom in a house dress, lawn mower in one hand, and dish-towel in the other. It was the time for fixing things: a curtain rod, the kitchen radio, screen door, the oven door, the hem in a dress. Things we keep.

It was a way of life, and sometimes it made me crazy. All that re-fixing, re-heating leftovers, renewing; I wanted just once to be wasteful.

Waste meant affluence. Throwing things away meant you knew there'd always be more.

But when my mother died, and I was standing in that clear morning light in the warmth of the hospital room, I was struck with the pain of learning that sometimes there isn't any more.

Sometimes, what we care about most gets all used up and goes away...never to return. So... While we have it, it's best we love it... And care for it... And fix it when it's broken... And heal it when it's sick.
This is true: For marriage... And old cars... And children with bad report cards... Dogs and cats with bad hips... And aging parents... And grandparents. We keep them because they are worth it, because we are worth it. Some things we keep, like a best friend that moved away or a classmate we grew up with.
There are just some things that make life important, like people we know who are special...
And so, we keep them close!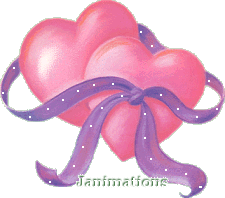 If you find anything that you like on

Mary's Site

and want to use it on your own site,

You are more than welcome

to copy it and use it.

God Bless,

Johnette

Your Soul Urge number is: 7

A Soul Urge number of 7 means:
With a number 7 Soul Urge you are very fond of reading, and retreating to periods of being alone and away from the disruptions of the outer world. You like to dream and develop you idealistic understandings, to study and analyze, to gain knowledge and wisdom. You may be too laid back and withdrawn to really succeed in the business world, and you will be much more comfortable in circumstances that are tolerant of your reserve, your analytical approach, and your desire to use your mind rather than your physical being.

You are very timid around people that you don't know very well, so much so at times that casual conversation and social situations can be strained. You tend to repress your emotions to the extend that some people have a good bit of difficult understanding you. You tend to be very selective with friends and you don't easily adapt to new environments or to new people very quickly.

The negative traits of the 7 include becoming too much the introvert and isolated from others.

Your Inner Dream number is: 7

An Inner Dream number of 7 means:
You dream of having the opportunity to read, study, and shut yourself off from worldly distractions. You can see yourself as a teacher, mystic, or ecclesiastic, spending your life in the pursuit of knowledge and learning.



THANK YOU
for visiting Mary's Site.

Please feel free to visit again.

Your birth tree is

Fir Tree, the Mysterious
Extraordinary taste, dignity, cultivated airs, loves anything beautiful, moody, stubborn, tends to egoism but cares for those close to it,rather modest, very ambitious, talented, industrious uncontent lover, many friends, many foes, very reliable.


The moon's phase on the day you were
born was waning crescent.
PLEASE keep these
Angels and their families
in your prayers...

Thomas E. Parker
January 12, 1932 - July 27, 2002

Roy William Moninger, SR.
August 29, 1914 - January 3, 1986

Roy William Moninger, JR.
June 27, 1942 - August 15, 1998

Arthur Semrau
March 12, 1915 - April 14, 2002

Amanda Semrau
December 11, 1915 - November 10, 2003

J. Eddie Connealy
Febuary 26, 1961 - December 22, 2004

August Pape
March 6, 1906 - April 3, 2005

Nolah Ava Bolli
August 2, 1918 - October 31, 2005

Tyson Edward Weber Fergen
January 30, 2006 - April 13, 2006

Emilie Lindner
January 21, 1928 - June 4, 2006

Richard "Dick" N. Bartels
January 29, 1930 - July 1, 2006

Ruben Chicone
August 2, 1974 - July 29, 2006

Betty Ropkin
September 2006

Dan Tighe
May 24, 1916 - September 24, 2006

L. C. "Jody" Yandell
June 25, 1929 - November 9, 2006

Kenny Clark
April 23, 1922 - January 18, 2007

Robinette A. Polly
February 17, 2007

Roland J. Clark
October 3, 1927 - March 19, 2007

Helen C. Sanders
December 30, 1916 - February 3, 2007

Andrea Dee Saeger Wulf
July 2, 1965 - November 12, 2006

Steve Erwin
September 2006

Tyson Edward Weber Fergen
January 30, 2006 - April 13, 2006

Carrol Dean Chew

God Showed His Love

God showed his love to mankind one day,
By sending his son to take our sin away.
In his wisdom he knew we were wicked and weak,
And did not know it was him we should seek.

The time was right that we should know,
That god is kind and he loves us so.
In Jesus we see his compassion and grace,
And his desire to free us from sin's embrace.

The shepherds saw angel proclaiming the story,
That Jesus was born without pomp and glory.
He humbly began his life in a stable,
So that entering Heaven we would be able.

He lived on this earth and sinless was he,
A perfect sacrifice his death would be.
Undeservedly and willingly he died in our place,
Our minds can't comprehend such love and such grace.

By the power of God he arose from the grave,
He went through all that our souls to save.
He wants us to trust him and accept him today,
So that with him in Heaven through eternity we'll stay.



A Heavenly Home

A world beyond this earthly home
There dwells another place
A point beyond the moon and stars
And somewhere lost in space.

A place where heavenly angels sing
With flowing robes of white
A place amongst the rainbows
And radiant beams of light.

A place where peace and love is found
Before the throne of God
A place where heavenly streets are paved
And saintly prophets trod.

A place where darkness never comes
Where everything is new
A place that glows with holy light
And shines the whole day through.

A place that has no tears to dry
There is no hurt or pain
A place for us to praise our Lord
And never die again.

A place that boasts of mansions high
Mine eyes will soon behold
A place where Jesus calls to me
And waits on streets of gold.
Please stop by again.

Birthday Calculator
10 July 1931

Your date of conception was on or about
17 October 1930 which was a Friday.

You were born on a Friday
under the astrological sign Cancer.

Your Life path number is 4.

Your fortune cookie reads:
As the purse is emptied the heart is filled.

Life Path Compatibility:
You are most compatible with those with the Life Path numbers 2, 4, 8, 11 & 22.
You should get along well with those with the Life Path numbers 6 & 7.
You are least compatible with those with the Life Path numbers 1, 3, 5 & 9.

The Julian calendar date of your birth is 2426532.5.
The golden number for 1931 is 13.
The epact number for 1931 is 11.
The year 1931 was not a leap year.

Your birthday falls into the Chinese year beginning 2/17/1931 and ending 2/5/1932.
You were born in the Chinese year of the Goat.

Your Native American Zodiac sign is Woodpecker; your plant is Wild Rose.

You were born in the Egyptian month of Paopy, the second month of the season of Poret (Emergence - Fertile soil).

Your date of birth on the Hebrew calendar is 25 Tammuz 5691.
Or if you were born after sundown then the date is 26 Tammuz 5691.

The Mayan Calendar long count date of your birthday is 12.15.17.6.8 which is
12 baktun 15 katun 17 tun 6 uinal 8 kin

The Hijra (Islamic Calendar) date of your birth is Friday, 23 Safar 1350 (1350-2-23).

The date of Easter on your birth year was Sunday, 5 April 1931.
The date of Orthodox Easter on your birth year was Sunday, 12 April 1931.
The date of Ash Wednesday (the first day of Lent) on your birth year was Wednesday 18 February 1931.
The date of Whitsun (Pentecost Sunday) in the year of your birth was Sunday 24 May 1931.
The date of Whisuntide in the year of your birth was Sunday 31 May 1931.
The date of Rosh Hashanah in the year of your birth was Saturday, 12 September 1931.
The date of Passover in the year of your birth was Thursday, 2 April 1931.
The date of Mardi Gras on your birth year was Tuesday 17 February 1931.

As of 12/3/2008 3:41:42 PM EST
You are 77 years old.
You are 929 months old.
You are 4,039 weeks old.
You are 28,271 days old.
You are 678,519 hours old.
You are 40,711,181 minutes old.
You are 2,442,670,902 seconds old.

Celebrities who share your birthday:
Jessica Simpson (1980) Arlo Guthrie (1947) Arthur Ashe (1943)
Fred Gwynne (1926) Jake LaMotta (1921) David Brinkley (1920)


Your age is the equivalent of a dog that is 11.0649706457926 years old. (You old hound dog, you!)

Your lucky day is Monday.
Your lucky number is 2 & 7.
Your ruling planet(s) is Moon.
Your lucky dates are 1st, 10th, 19th, 28th.
Your opposition sign is Capricorn.
Your opposition number(s) is 8.

Today is one of your lucky days!

There are 219 days till your next birthday
on which your cake will have 78 candles.

Those 78 candles produce 78 BTUs,
or 19,656 calories of heat (that's only 19.6560 food Calories!) .
You can boil 8.91 US ounces of water with that many candles.


In 1931 the US population was approximately 122,775,046 people, 41.2 persons per square mile.
In 1931 in the US there were approximately 1,126,856 marriages (9.2%) and 195,961 divorces (1.6%)
In 1931 in the US there were approximately 1,327,000 deaths (11.3 per 1000)
In the US a new person is born approximately every 8 seconds.
In the US one person dies approximately every 12 seconds.

In 1931 the population of Australia was approximately 6,552,606.
In 1931 there were approximately 118,509 births in Australia.
In 1931 in Australia there were approximately 38,882 marriages and 1,969 divorces.
In 1931 in Australia there were approximately 56,560 deaths.